GREAT NEWS!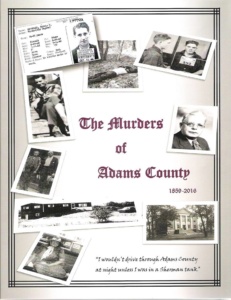 The Historical Society's annual "Voices of the Past" program will be a tour of locations around Adams County described in our popular book
"The Murders of Adams County".
Adams County Historical Society will present "The Murders of Adams County Tour" Saturday, May 4th.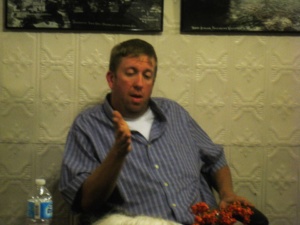 Matt McLaughlin, the society's murder expert, will take you to the "scenes of the crimes" through northern Adams County in the Town of Rome.
"Murders of Adams County Tour" will start Saturday, May 4, 2019 at the McGowan House Museum, 507 Main Street in Friendship.  The bus will leave the house at 8:30 am.  As there will be restroom facilities on the bus, there will be no rest stops.  At the end of the tour the bus will return to the McGowan House Museum where lunch will be served.
Fee for the "Murders of Adams County Tour" will be $25 per person and includes the tour and lunch.  Register by calling the Adams County Heritage Center at 608-339-7733.  Leave your phone number when you call.  Or you can drop in at the center when it's open Tuesday and Thursday afternoons. The address is 311 Main Street in Friendship.  Space on the bus is limited.  Tour fees must be paid before May 3rd so that waiting list people may have a day's opportunity to pay and join the tour.  There will be no fee payments received the day of the tour.
Among the stories to be told at the nine places along the way will be the suspicious death of Stephen Arendarczyk whose battered body was found in water too shallow for drowning, the suspicious death of Dominic DeGeorge, the disappearance of Victor "Bunk" Travis, the murder of John Burdick by his own father, the gun fight that left Sheriff Emil Griese seriously wounded, and many more stories.   None of the stories will be about events that happened since 1974.
"I wouldn't drive through Adams County at night unless I was in a Sherman Tank" Attorney Jack McManus was quoted as saying in the Historical Society's book The Murders of Adams County.  Well, how about riding through Adams County in the daytime in a luxury motor coach to see the sites and hear the stories of the murders described in the book?  Well, will ya?  Come along, it will be fun.