Saturday, October 4, 2014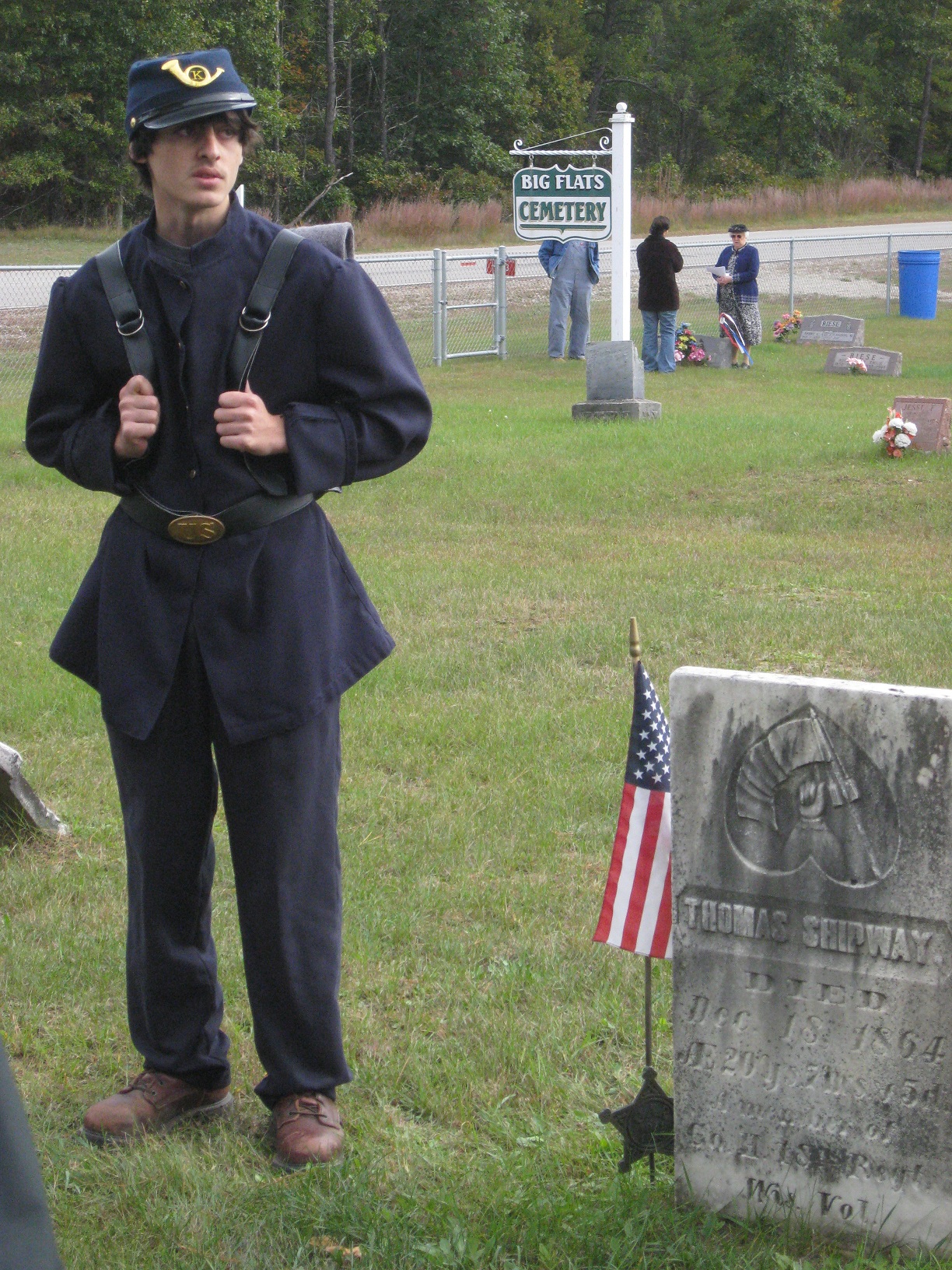 The cemeteries of Adams County are filled with stories of people who came from Norway, Bohemia, Ireland, New England, Ohio, and Illinois, or they born here, stayed here or came back to die here.  Their stories tell of their troubles and joys, their families and friends, and help us understand how their lives reflect on our lives today.  They can't tell their stories themselves, so every fall since 2003, the Adams County Historical Society has held a Cemetery Tour.  Volunteers stand by graves and become the "spirits" of those buried beneath and tell their stories.
This year the Cemetery Tour will visit the spirits in Plainville, Prairie, Lakeview and Mount Calvary Cemeteries.
At Plainville Cemetery we will hear from Oscar and Belle Armstrong Atcherson, Civil War veteran George Oakes, and Judge Samuel Tyler.  At Lakeview Cemetery we will meet Vera Phillips, Russell Henningsen, Urban Huber, John and Mary Murphy Vroman, and Jacob and Fannie Jones Vroman.  At Mount Calvary Cemetery by St. Ann's Church in Brooks we will see Katherine and George Lehmann.  Finally, at little Old Prairie Cemetery Cynthia West will tell us about the others who are buried there.
To join in the Cemetery Tour, please register by Thursday, October 2nd.  To register, call or stop in to the society's Heritage Center, 311 Main Street in Friendship; the number is 608-339-7733.  Or call Lucille Davis at 608-339-6867 and leave a message.   Then on Saturday, Oct. 4th, meet the bus at 9:30 am at the society's McGowan House Museum at 507 Main Street in Friendship. The tour will then proceed to the Cemeteries where we will walk to the graves and hear the "spirits" stories.  At 12:30, lunch will be served at the United in Christ Church in Grand Marsh. After lunch the bus will return to Friendship about 2:00 pm.  The $15.00 fee covers the Historical Society's costs for the tour including the bus and lunch.